Going to the Moon & Mexico all in one week! :)
Moon Bound!
If You Decide to Go to the Moon - By Faith McNulty
This is a great book! It has the science vocabulary that goes along with the unit below.
The illustrations are beautiful!
This is a great unit that I found on TPT!
Click on the pictures below to take you to Yvonne Dixon's TPT
and her Sassy in Second Blog!
Thank you Sassy in Second!!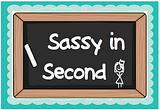 Taco Tuesday & Skippyjon Jones!
With a walk into his closet, his thoughts took him down a lonesome dessert road, far, far, away in old Mexico....
I am gearing up for our very first Taco Tuesday! I think the students are going to love reading and responding to any of these stories!! Get the response sheet below for free on my
TPT
account :)
Here is my Taco Tuesday Preview if you have not checked it out yet please do :)